Email Marketing Courses & Lessons
Courses: Email Academy
Create: 929 days ago
Update: 808 days ago
Reading time: 3 min
On EmailAcademy, we share email marketing courses and lessons daily to help you improve your email marketing knowledge and help you grow your businesses with email marketing.
We group lessons based on topic and interest level:
Several Email Marketing Courses and
Three interest levels: Public, Member and Master.
Email Marketing Courses
Courses are for more significant topics. We may publish several lessons addressing specific questions. We group these topics into courses, for example, the Inbox course or the Email Bounce course.
If relevant, a lesson may be listed in several courses. For example, lessons about SPF may be listed in the Bounce course as well as in the Inbox course because not having correctly set up SPF may cause you soft bounces or make your email delivered in the Spam folders.
Email Academy Access Levels
Levels are based on the level of interest. We differentiate three types of lessons: public, member and master.
Public lessons usually answer basic questions about email marketing and can be viewed without registration.
Member lessons normally answer questions about how something works in email marketing. Member lessons are free to view, but you need to create a free member account.
Master lessons answer strategical questions about improving your email campaigns and becoming a master of email marketing. Master lessons are available for life for Member+ users and all Master subscribers.
Read, watch, test, download, use, follow & share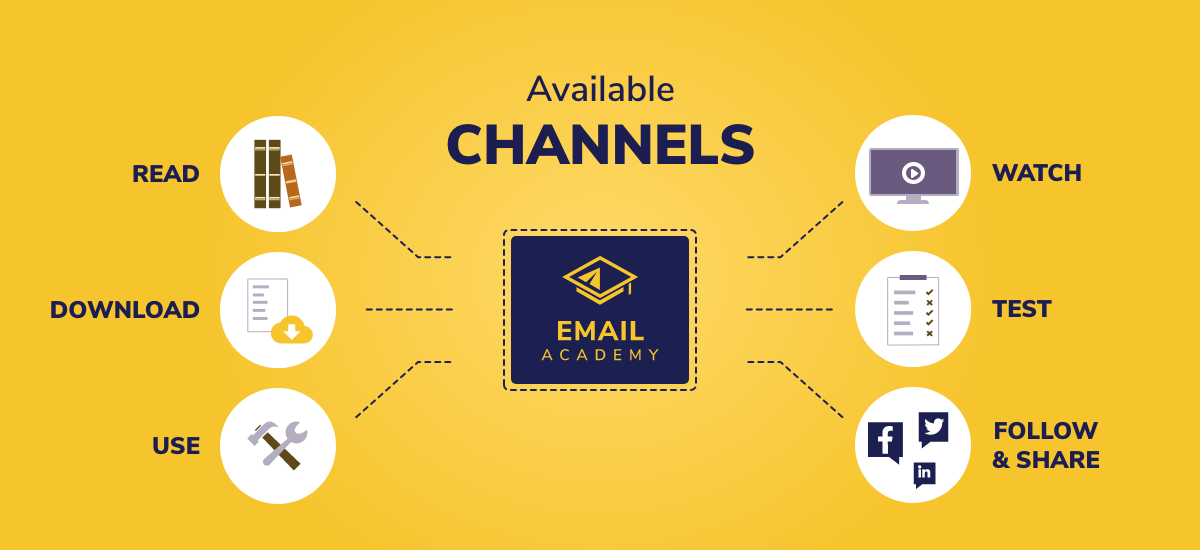 EmailAcademy is a unique platform sharing email marketing knowledge with entrepreneurs through all available channels:
Read lessons on EmailAcademy.
Watch a summary of our lessons on EmailAcademy, YouTube, TikTok, Vimeo.
Test your knowledge for every lesson on EmailAcademy.
Download a pdf summary for all lessons from EmailAcademy.
Use our All-You-Ever-Need tools that help you maximize your potential.
Share our pages, videos with your followers, subscribers. You can also join our Partner Program to get your share for sharing our pages.
Find anything about email marketing
Search and find anything about email marketing on EmailAcademy. We have integrated a search engine into EmailAcademy to help you find anything you ever need about email academy.
You can find our search engine through any pages on EmailAcademy:
At the top of our home page.
On any pages by clicking on the magnifying glass in the menu to open the search.
On mobile, you can find the same magnifying glass at the bottom of the pages.
Ask anything about email marketing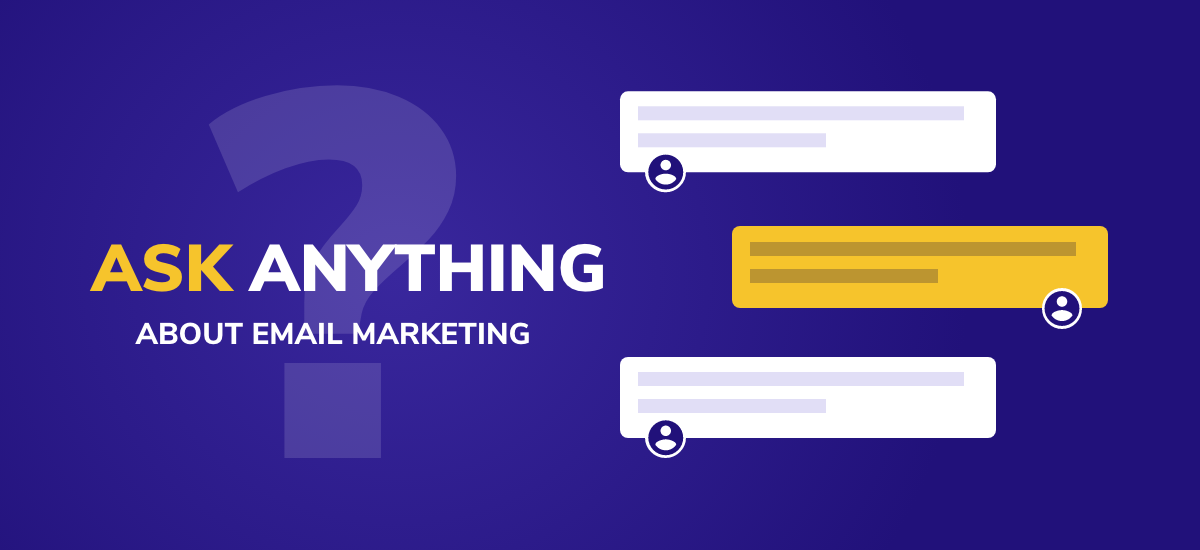 Did you not find the answer you were looking for? Do you have any other questions? Under all of our lessons, you have a chance to ask anything about email marketing. Just log in to your EmailAcademy account and as us anything about email marketing under our lessons.