What is a hard bounce?
Courses: Email Bounce
Create: 1029 days ago
Update: 385 days ago
Reading time: 3 min
Hard bounces are permanent email delivery errors that you might experience when sending an email marketing campaign.
From this lesson, you will learn:
what hard bounces are,
what they mean to your campaign,
what actions you need to take to reduce your hard bounce rate.
Bounces in general
Bouncing emails are email delivery failure notifications. Receiving a bounce email means your email wasn't delivered to the recipient. A high email bounce rate can damage the reputation of your email sending account.
There are several possible reasons for not being able to deliver emails. Some of them are temporary reasons, and some are permanent.
How to reduce the hard bounce rate?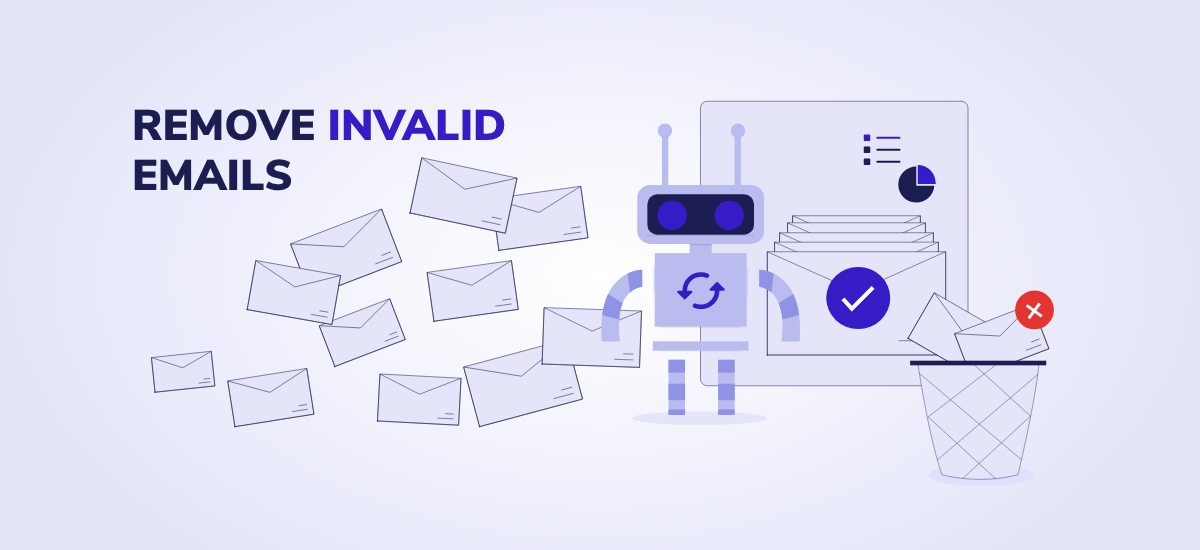 As you can see, hard bounces have a severe effect on the success of your email campaigns, as well as on the profitability of your business.
To reduce your hard bounce rate, you need to remove invalid emails from your email lists regularly. To understand hard bounces better, you can read our lesson about the typical reasons for hard bounces.
Conclusion
Hard bounces are permanent email delivery errors. Having a high hard bounce rate will severely affect your campaign and your business.
The main reason for having a high hard email bounce rate is that the email addresses you are emailing don't exist.
To eliminate your hard bounces:
Remove all emails that have hard bounced.
Remove all emails that will hard bounce.
close
Check your
knowledge now!
Start quiz game
Let's continue the lesson
Summary - Public - Hard Bounce.pdf