The damage temporary emails cause
Courses: Email Bounce
Create: 604 days ago
Update: 329 days ago
Reading time: 4 min
Temporary (disposable) emails only exist for a short period of time (from 1 minute to 1 day), and they are primarily created to misuse businesses.
In this lesson, you will learn:
What temporary (disposable) email are
The main types of disposable email addresses
Why disposable email addresses are used
Why temporary email is so damaging to email marketing campaigns
Why shouldn't we accept temporary emails
How you can prevent damage from temporary emails
What is a temporary email?
Temporary or disposable email is a way for users to receive an email at an address that isn't permanent or their primary email address – or rather, an account that holds no long-term value to its owner. It enables them to provide an email address (usually for verification purposes or to view content that requires contact information) without providing their legitimate account information.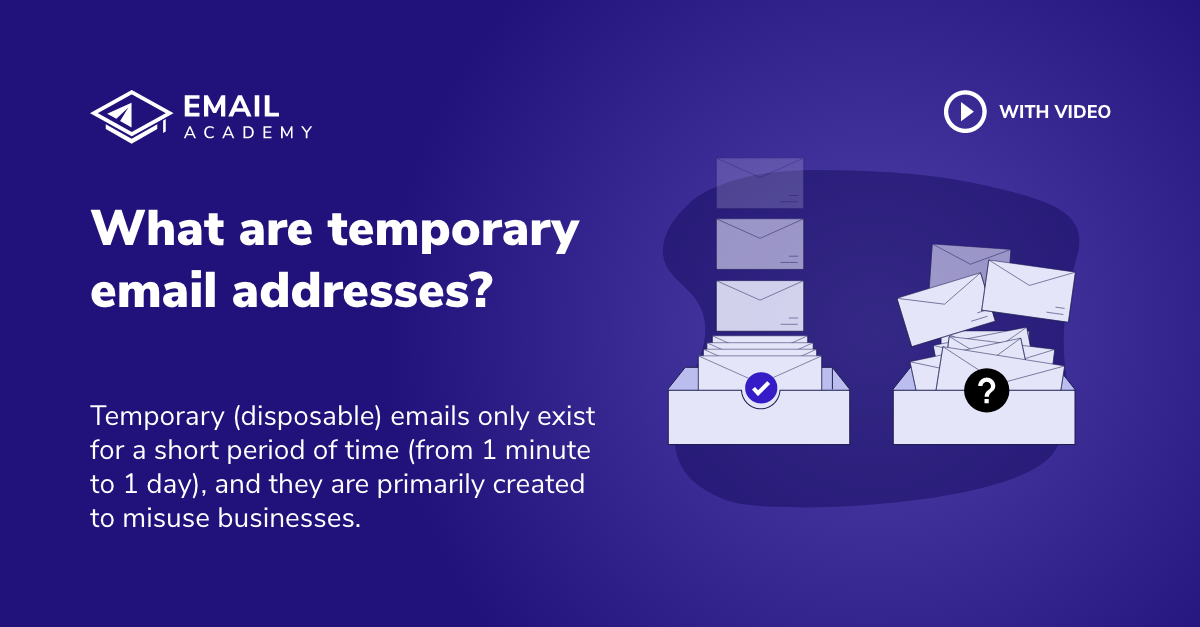 Today's consumers of digital data are savvy, and many people use temporary, disposable, or even fake email addresses to register for websites, forums, and blogs.
Temporary email users calm their conscience, claiming they use these emails to prevent spam. These claims are false, all temporary email users commit fraud, and they can be very damaging to your email campaigns.
How do temporary emails work?
A disposable email account functions like a generic email account, with its inbox, reply, and forward functions, with the exception that they only exist for a very short period of time.
These types of email accounts are throwaway, one-time-use email addresses. They do not forward emails and generally expire after a certain amount of time. These accounts are responsible for very unreliable subscriber data, including highly skewed bounce rates.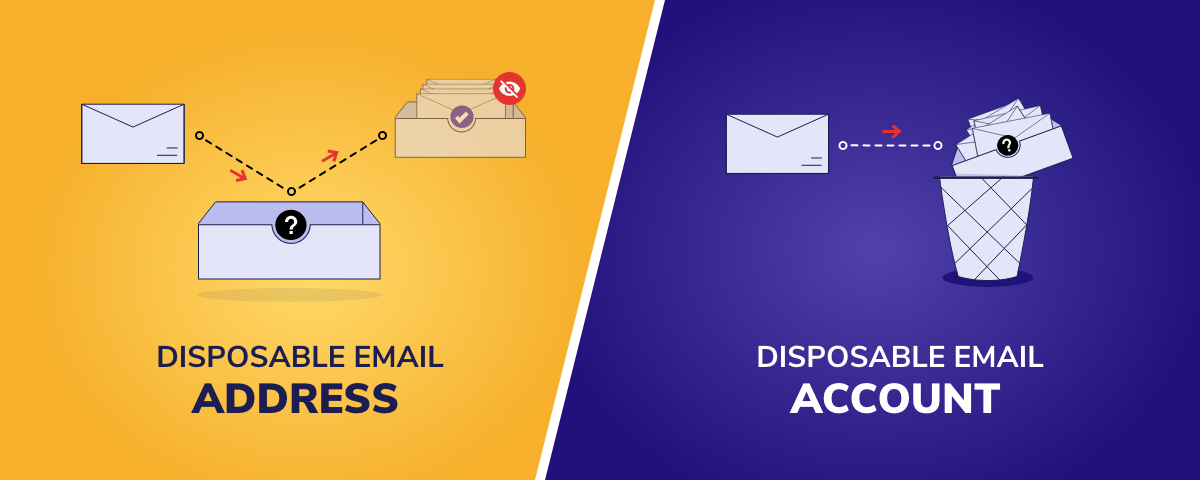 Why disposable emails are used?
People use temporary or disposable email addresses for many reasons. Still, generally, there's one driving factor behind them all: people don't want to provide accurate information when subscribing to a freemium service or downloading a PDF. They want to get stuff for free and pay with fake data.
Here are some common reasons people might use a temporary email address:
Entering a promotion or contest
Using a freemium service
Downloading content, such as a whitepaper or PDF e-book
Opening an account, such as a social media profile
Wanting to hide their identity for malicious or fraudulent reasons, such as creating fake accounts
Affects of temporary emails for email marketers?
Email marketers are victims of fraud. They have given something away in exchange for fake details and marketers face enormous damage when sending emails to these accounts because they will not exist after the sign-up. This will cause a high bounce rate, decreasing inbox rate, and a high risk of account closures.
Here are some more specific ways that disposable and temporary emails can hurt your email marketing efforts:
You must not accept temporary emails
One of the most important reasons you want to avoid temporary or disposable emails is because it can affect your credibility as an email marketer. If it isn't already, the temporary and disposable email issue should always be on your radar – it can damage your trustworthiness as a sender and negatively impact metrics that matter, including your sender's reputation.
Too many hard bounces can put you at risk for bounce suspension or being penalized as spam, which can prevent you from delivering your emails to the legitimate users who do want to receive communications from you – and negatively affect your ROI.
Prevent the damage of temporary emails?
First, if you're dealing with a high number of disposable or temporary emails, it's essential to examine why and address the root causes.
You need to make sure you protect your brand and business from the damage temporary and disposable email can cause by taking the following steps:
Eliminating the threat of disposable and temporary emails is key to maintaining a healthy sender score and a trustworthy reputation. Now that you better understand the threats these types of emails can pose to your marketing efforts, it's time to learn why investing in email verification services is crucial to protecting your brand and business.
Email verification to protect your reputation
In email marketing, your reputation is key for many reasons:
You can see how trust, reputation, and being careless with your email lists can land you in hot water – and a difficult cycle that's hard to escape as an email marketer. By verifying emails and blocking disposable emails from the start, you can avoid marketing to shady accounts and malicious users, protecting your reputation (and your bottom line) in the process.
Maintain accurate data
Not only does email verification scrub these damaging accounts from your email list and helps protect your reputation and trustworthiness. It also helps you maintain accurate data so you can keep track of your campaigns – and get a real sense of their ROI.
close
Check your
knowledge now!
Start quiz game
Let's continue the lesson
Summary - Damage temporary emails.pdf