Why do I need to keep my bounce rate low?
Courses: Email Bounce
Create: 59 days ago
Update: 25 days ago
Reading time: 3 min
Email marketing tools emphasize the importance of bounce rate for a good reason. A high bounce rate is a clear indication of a spammer. If you are not a spammer, you must ensure that email services won't assume you are a spammer.
From this lesson, you will learn:
why bounce rate is so important,
how high email bounce rate can affect your business,
first steps you need to take to lower your bounces.
Bounce rate
Bounce rate is a critical metric to monitor when launching an email campaign. It is a percentage of the undelivered emails in your campaign.
Calculate your bounce rate: number of bouncing emails/number of total emails sent x 100
A high bounce rate indicates that your recipients might not be real subscribers.
The question email service providers ask. If your recipients subscribed to your emails, why do you have a list of many invalid emails? Having a high email bounce rate will make you seen as a spammer.
You look like a spammer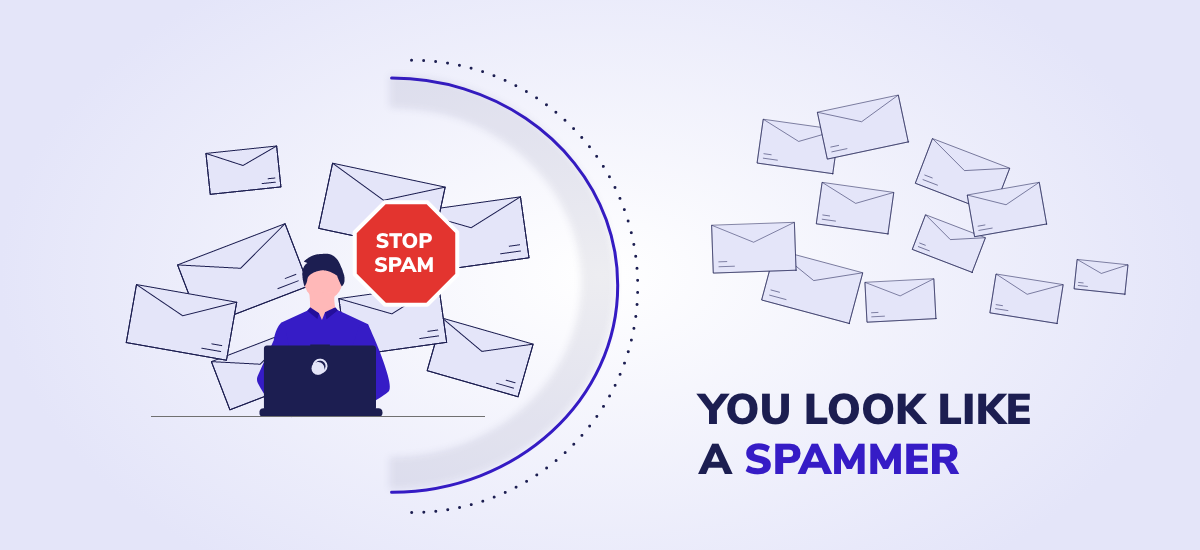 Spam filters used by email and internet service providers use your email sending history to predict whether the recipients expect your emails. They do this by analyzing all available data about your campaigns.
Having a high email bounce rate will label you as a spammer even if you are a legitimate email marketer. You can even get on a
Spammer emails don't land in Inbox
The very first sign of being treated as if you were a spammer is that your emails will be less likely to land in the Inbox but will in Junk / Spam folders.
Emails in the spam folders are barely being read, causing your campaign severe damage.
A high bounce rate causes further bounces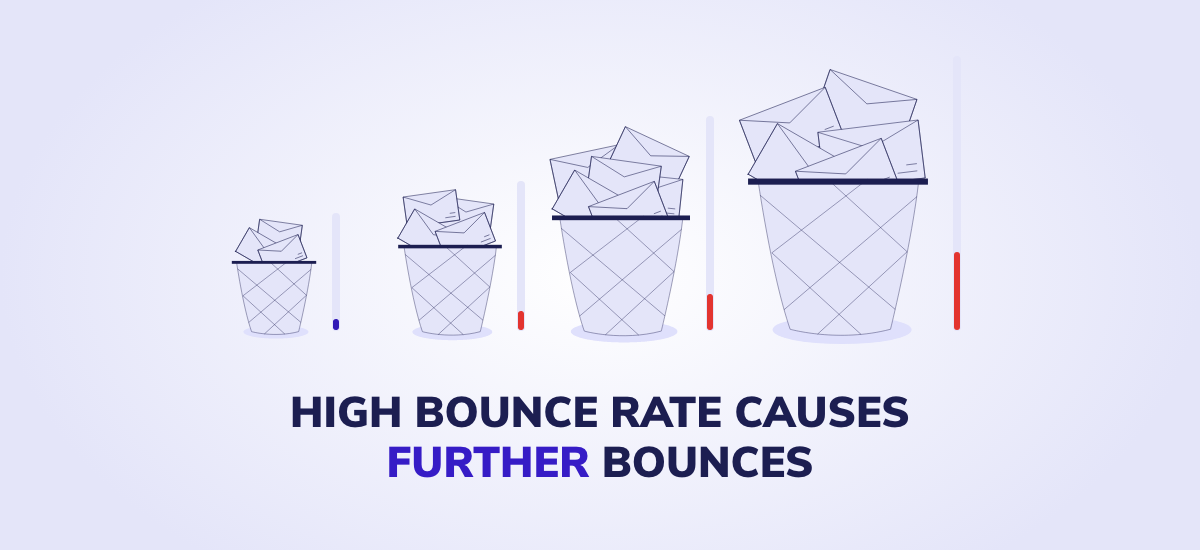 A high email bounce rate causes an ever-increasing bounce rate. Other than putting your mail into spam folders, spam filters can also reject your email. A rejected email is typically a
Your emails are not only not being read, but they are not even being delivered, making your campaign even less successful. There are several reasons
The email account will be closed
Email marketing tools take it very seriously to ensure they don't have any spammers using their software. Suppose an email marketing tool experiences a higher than usual email bounce rate. In that case, they will suspend or even permanently close your account, making you unable to continue with your email campaigns.
Reduce the bounce rate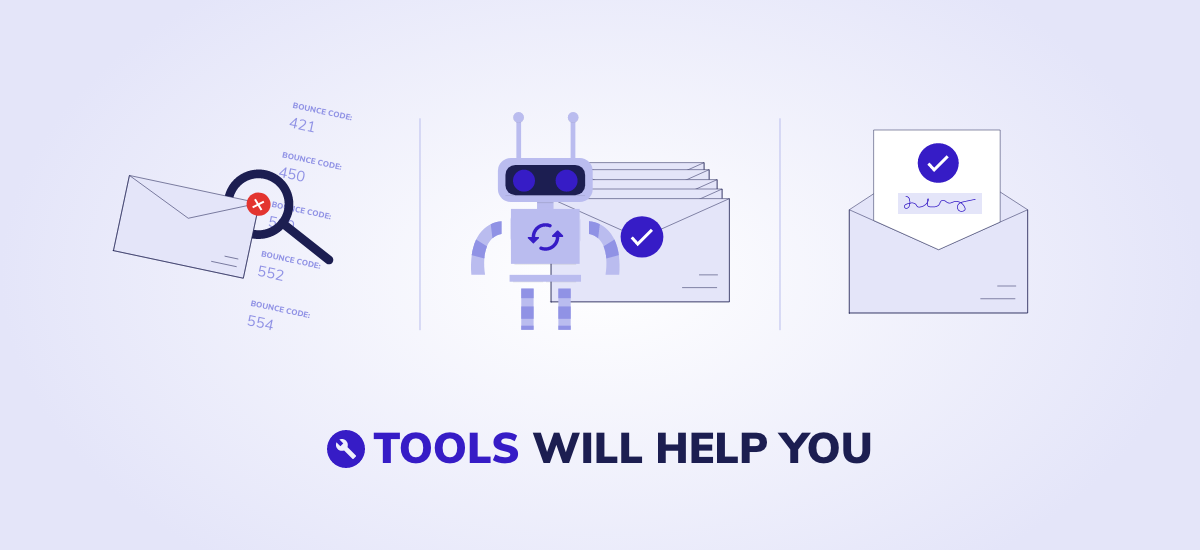 EmailAcademy's Email Bounce course will teach you how to identify your bounces and what appropriate actions you need to take to lower your bounce rate. Ideally, you must have a lower than 1% bounce rate and ensure it will not increase in the future.
EmailAcademy offers several tools to identify any errors in your email marketing and will help you to improve your performance.
Conclusion
Email marketing is one of the most effective marketing tools, but having a high email bounce rate can be seen as if you were a spammer. Being treated as a spammer will cause you a series of problems, such as not delivering emails in the Inbox, having an ever-increasing bounce rate, and getting your email sending account closed.
close
Check your
knowledge now!
Start quiz game
Let's continue the lesson
Summary - Public - Why reduce bounce rate.pdf