Major Changes in Email Verification in 2022
Courses: Email Bounce
Create: 742 days ago
Update: 328 days ago
Reading time: 9 min
Is there a user demand for this change?
I have surveyed email verification service visibility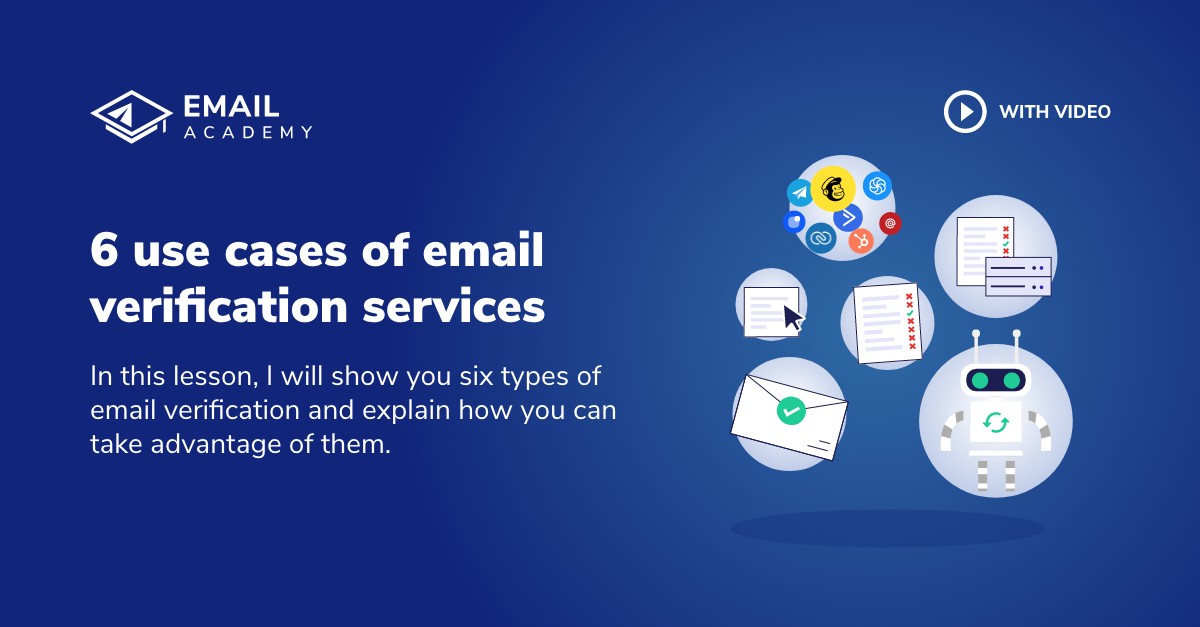 6 use cases of email verification services 6 use cases of email verification services Read more » users to understand their points of view better. 612 email verification customers have participated in my survey, and I will share my findings in this lesson.
In this lesson, you will also learn:
Summary of old-style email verifications,
Why the change become imperative,
Overview of automated email verification,
Keep email lists clean at all times,
Lower the cost of email verification,
Maintain good email reputation like never before,
Best 3 automated email verification services,
My story in email marketing,
Thank you note
Old-Style Email Verifications
There are six email verification methods we use. Four of them are deemed to be old-style methods. They require excessive manual work, don't provide complete protection against bad emails, and cost more if you want to maintain good list hygiene.

Three rely on manual work: email checking, email list verification, and bulk email verification.
There is one semi-automated email verification method: importing lists to email verifiers via ESP integration.
Survey facts about old-style email list cleaning:

82% of email verification users manually upload their emails in a CSV file or copy-paste their email lists for bulk email verification.
Entrepreneurs spend on average 45 hours with email list verification every month.
76.9% of them would prefer spending only 5 minutes with email verification a year.
Need For Automated Email Verification
Online marketing, including email marketing, has been rapidly evolving over the last decade. Both the expectations for high email reputation and for delivering more and better content grew drastically. The ever-growing to-do lists are overwhelming entrepreneurs, and the importance of automating tasks become necessary.
Exporting email lists, uploading into email verification software, downloading results, bulk removing bad contacts from the email service provider on a regular basis is nearly impossible. Emails go bad every day, and the fewer times you check our lists, the more bad emails will appear, slowly but surely killing your reputation.
The demand for a more effective, fully automated email verification system is increasing every day to release the pressure off the entrepreneurs' shoulders.
Survey facts about the need for change:

63.8% of email verification customers use an automated email service provider to send campaigns.
31.8% of the respondents said they verify all their emails every day by manually uploading a file or pasting the list.
How to Automate Email Verifications?
Two email verification methods can be seen as automated. Both of them are remarkable: email verification API & automated email verification. The two methods supplement each other. While email verification API is ideal for preventing you from adding bad emails to your email list, an automated email verification will keep your email lists clean in the long term.

Email verification API is a method that allows you to verify emails in real-time on your website when your subscribers enter their email addresses. This is the most effective way of preventing bad emails from being added to your email lists. One of its most significant advantages is that you can prompt your subscribers if the email address is invalid, and they can quickly fix it.
Automated email verification is the method to keep cleaning your email lists automatically and regularly. You can connect your email marketing platform to an email verification service to fully automate email verification. Email verifiers will download your email lists daily / weekly, verify your emails, automatically remove bad emails from your account in the background.
Further survey facts about automated email verification needs:

72.6% of the users asked said they would love it if bad emails just disappeared from their lists every day.
11% of the respondents have created an automated email verification system using API or using an automated service provider already.
Another 35% of the users I have asked expressed they would love if email verification were fully automated.
Keep Email Lists Clean At All Times
Email addresses might exist at the time of subscription but go bad over time. There are many reasons why an email address can go bad overnight. Here are some of the most common reasons:
Temporary email providers generate massive damage to your account. These are fraudulent accounts created with the intention to mislead you and damage your business. Temporary emails exist only for a short period, and by the time you send them a newsletter, they are already closed, causing you hard bounces. These emails can be prevented by APIs as well.
Employees leaving their job can leave their email addresses go bad. Due to fluctuation, business emails go bad in a much shorter period than private emails addresses.
Businesses are ceasing trading, and websites are going down. All email accounts on a domain can go bad just under a second when a domain is no longer renewed, or the mail server is shut down.

Depending on our niche, 1.5-4% of the emails can go bad every month. Such a high increase in hard bounces has a significant effect on the long-term success of your email campaigns.
To maintain an intact email reputation, you must follow best email marketing practices, including removing any bad emails from your email lists, as they can seriously and permanently damage your email reputation.
Automated email verifiers can do this for you. They will automatically verify your contacts for you on a daily/weekly basis and automatically remove bad emails for you. With automated email verification set up, you can relax about bad emails and focus on important marketing tasks such as engaging with your audience.
Lower The Cost of Email Verification
To keep your email lists clean at all times, you do need to verify your email lists regularly. The level of regularity depends on your emailing habits. The less often you send an email to your lists, the more important it is to verify your lists.
If you have not emailed your subscribers in two months, you must verify your emails list; otherwise, you might face enormous damage. Even in a shorter period, a significant percent of your emails can go bad, causing you a high hard bounce rate, making you suffer severe damage. Recovering from these bad reputation issues is a tough job and most definitely costs more than cleaning your email lists regularly.
I have compared the email verification prices of top automatic email verifiers.

Verifying 100k emails once every month manually: AVG: $240
Verifying 100k emails daily/monthly automatically: AVG: $159
Comparing their average prices, you can see it costs 34.1% less to use automated email verification than to verify emails manually once every month.
Survey fact about email verification prices:
82.4% of the users responded they would like to pay 34% less for email verification.
Maintain good email reputation like never
A high email hard bounce rate will destroy your email reputation, and you will be seen as a spammer.
Effects of bad email reputation:
Hard bounce rate will cause soft bounces and ever-increasing our bounce rate.
Your emails will go to spam folders and virtually never hit the Inbox.
You won't reach your subscribers and won't be able to grow your business.
Your IP and domain can be listed on blacklists.
Your email marketing account can be suspended and closed.

You can automatically avoid problems caused by hard bounces and remove the headache of bad reputation can cause to your business. Using this brilliant new technology, you can do this:
Super easily: Quick and easy setup. Everything runs smoothly in the background, saving you valuable time.
Cost-effectively: Reduce the cost of removing bad emails by 34.1%.
Regularly: Daily/weekly/monthly automated email verifiers are available.
Survey fact about bad email reputation:

46% of the respondents said they might have been blacklisted in the past.
The Future of Email Verification Services
Email list cleaning users have clearly expressed their demand for hassle-free automated email verification services. Compelling email verifiers who already offer automated email verification will undoubtedly be the leaders in 2022.
Bulk email verification as we know it today is dead because it requires excessive time investment if one wants to maintain an excellent email reputation in the long term. Entrepreneurs, marketing managers, and assistants cannot afford to work 45 hours a month on a task that can be fully automated.
This super-convenient technology will allow you to focus on your goals and deliver better results for your business.
My Story – Tamás Szabó – email marketing expert
"I am determined to help entrepreneurs succeed with email marketing."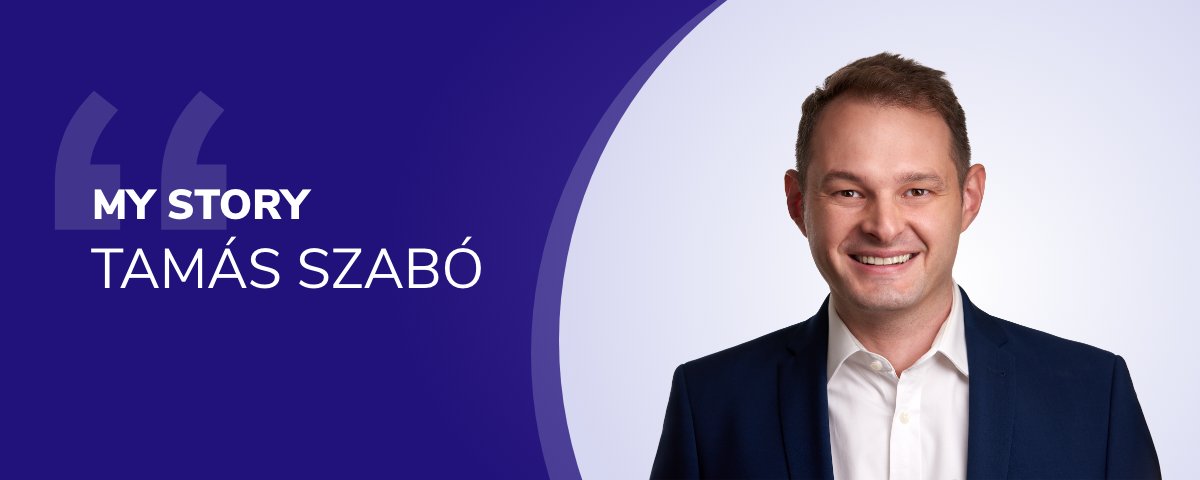 I work every day to make this field easier and better for you. Please allow me quickly to share a couple of milestones I have hit in email marketing. I have launched several online tools and services to help you to succeed:
I started as a spammer in 2014, which I am not proud of, but the failure to succeed in spamming taught me a great lesson. You cannot and must not spam. However, I was determined to succeed in email marketing, and I studied the subject.
2014-2015 I have read every blog and book about email marketing. I have watched countless hours of tutorials and attended major marketing seminars to master my email marketing knowledge. First, I worked as a team member later became an independent advisor for top companies about email marketing.
In 2016 I created Hubuco, an email verification service, led by my frustration with poor online services. Most companies were misleading their customers and were charging unreasonable prices for email verification.
In 2019 I launched MillionVerifier that was a significant step-change in the email verification. I have created an email verifier for those with high email verification requirements.
In 2020 I launched ColdCampaigns, the first cold email software for free. You can launch cold email marketing campaigns at absolutely no cost.
In 2021 I have created EmailAcademy What is Email Academy?

Email Academy has 2 main areas: Unique knowledge base & All-You-Ever-Need Toolkit.

Read more »

to help entrepreneurs with must-use email marketing tools and a unique knowledge base about email marketing.
In 2022 I am transforming email verification. I say goodbye to old-style email verification, and I introduce you to the future of email verification. Let's automate, save money, and keep your email reputation intact with automated email list verification.
Thank You
I cannot thank enough everyone who helped me through my journey. I couldn't have done without you.
First of all, I would like to thank my superb customers for working with my team and myself over these years. Thank you for your loyalty. I do hope that you will benefit the most from our never stopping improvements.
I am particularly grateful to the 612 customers who participated in our survey. It was encouraging to read your comments. Your contribution to this lesson is vastly valuable.
Thanks a million to those who took the time to give me ideas on how we could further improve our automated services. I can't even begin to explain how much your help meant to me.
Thank You for taking your time to read this lesson. I sincerely hope you have found it helpful and that I could provide you with valuable information about automated email verifications.
How did you like this lesson?
Do you have any questions about automated email verification, or would you like to leave feedback? Please do leave your comments below this lesson, and I will respond as soon as possible.
What else would you like to know about automated email verifications?
What can I help you in email list cleaning automation?
close
Check your
knowledge now!
Start quiz game
Let's continue the lesson
Summary – Major Changes in Email Verification in 2022_1.pdf
Summary – Major Changes in Email Verification in 2022_2.pdf