Elastic Email -For Small Businesses
Courses: Email Marketing Software
Create: 371 days ago
Update: 361 days ago
Reading time: 5 min
In this lesson, you will learn about Elastic Email's valuable tools that help you build an impressive and effective email marketing campaign and how to become more successful in email marketing using Elastic Email and MillionVerifier simultaneously.
What is Elastic Email?
Elastic Email is an email marketing tool that provides an excellent platform for building a well-grounded email marketing business, especially for small businesses.
It offers the most essential features that help beginners as well as experienced marketers in email communication.
Let's see how you can take advantage of the specific features Elastic Email has to offer!
Finding and managing your contacts

The first and most crucial step in building an email marketing campaign is finding a good audience. Elastic Email can help you with growing the number of people you can reach with your emails by:
Subscription forms: Elastic Email offers a chance for you to create an unlimited number of web forms. It helps you grow your leads in a safe and GDPR-compliant way.

Landing pages: You can choose from already designed templates or create your own form with the help of the landing page builder. This way, the first thing your potential customers will see is a professional, well-composed, and convincing first page.
Once you find your audience, you have to manage the contacts on your list. Elastic Email can help you with that as well:
Add custom fields to your contacts: You can enter additional information about your customers other than their names and email addresses, for example, their interests and birthdays, and make the communication more personalized and send out emails that are interesting to your audience.
Segmentation: You can organize your contacts according to several criteria and find the groups you would like to target based on your content.
Contact pruning: Elastic Email can automatically clean your lists from inactive contacts to avoid damaging your reputation and marking your emails as spam.
Create the emails

Now that the audience is well-established, the next step is creating the content and the design of your email marketing campaign. It is crucial to gain a good impression from potential customers; the easiest way to do that is by creating high-quality, effective emails.
Elastic Email offers several features that help you with building impressive emails:
Email Designer: There is a drag & drop Email Designer feature with which you can shape and plan your emails to give them a nice look.
Template Gallery: There are many templates to choose from to create neat emails and newsletters. After choosing which template you want to use for your content, you can customize it to match your expectations.
Personalization: You can add the customer's name or country to your email to make it more personalized. You also have the opportunity to add social media widgets and javascript.
Campaign Creator: You can easily set up your email campaign with Elastic Email. All you have to do is select the recipients and the content of your email and set up A/B tests.

Scheduling: You can schedule specific emails like welcome emails and responses to actions. You don't have to worry about the timing of sending out emails to your customers.

Email Automations: Set up different automation frameworks for different flows and actions, create a plan, and find triggers.
Analyze and improve

Elastic Email provides outstanding reports and statistics of your strengths and weaknesses, making improving your campaigns easy and effortless.
Activity reports: You can get insight into the recipients' details and activities, such as geolocation tracking, click maps, link click monitoring, click rates, and delivery statistics.
Real-time Delivery Monitoring: To react to occurring problems as soon as possible, you have the chance to track your email delivery in real-time.

Unsubscribe Insights: Get to know the reason behind recipients unsubscribing from your emails. You can learn much from that feedback and improve your content to keep your audience.
To whom can you send emails?
Now that you know more about how to use Elastic Email, the only question left unanswered is whom you can contact from your customer list.
When you have an already existing email list, verifying those emails before sending them to everyone is crucial.
Those emails might be outdated; some might be invalid or disposable emails, increasing your hard bounce rate and making you look like a spammer, even for real email addresses. This can severely damage your reputation and your business in general.
Verify your emails
With the help of MillionVerifier's integration, you can verify your Elastic Email email lists.
You can connect your Elastic Email account to MillionVerifier by pasting an API key for the connection.
Then, you can import your email lists for verification and see how many Good, Risky, and Bad emails you have on your lists.
You can download the result report once the verification is completed and see the exact email addresses with their results.
Moreover, you can remove or unsubscribe any Bad or Risky email on your lists with just a few clicks within the MillionVerifier application.
Keep your lists clean

You can also keep your lists clean with the automated email list verification visibility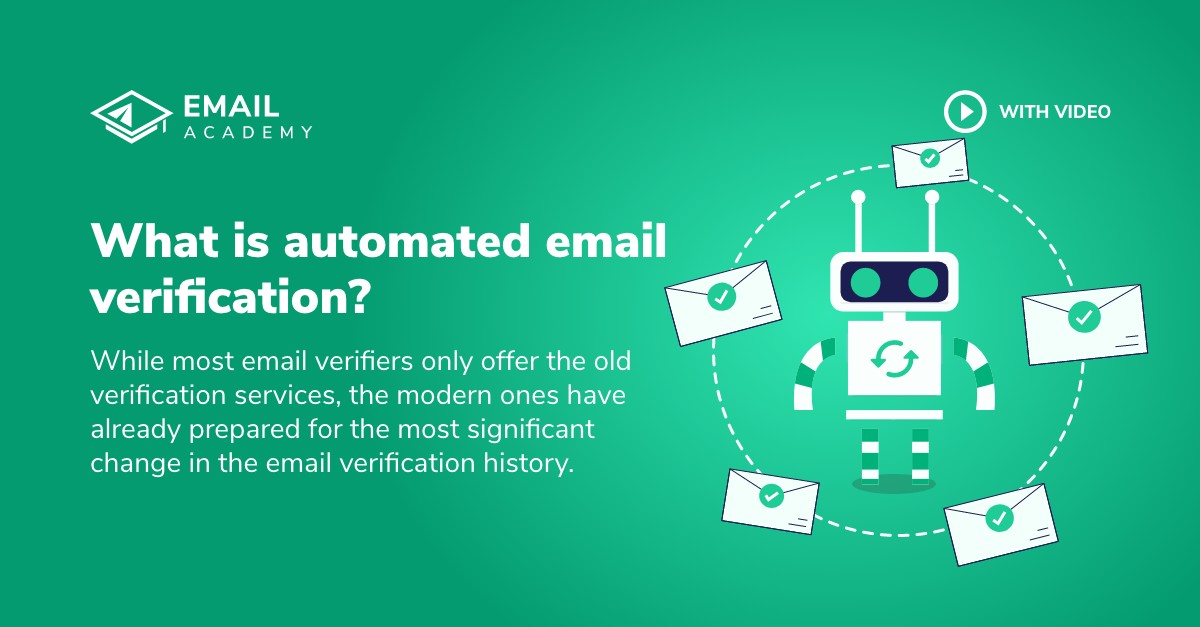 What is automated email verification? What is automated email verification? Read more » service called EverClean.
With this monthly subscription, MillionVerifier verifies your selected Elastic Email email lists and tells you how many Good, Risky, and Bad emails you have on those lists on a daily basis.
According to how you set up EverClean, it removes or unsubscribes any detected Bad emails for you daily. This makes it super easy for you to keep your lists clean and avoid sending emails to any Invalid or Disposable email addresses.
You can protect your reputation and avoid hard bounces automatically!
In this lesson, you could learn how to use Elastic Email's tools and take advantage of its contact management, email-creating features, and reports. You could also learn how to ensure you send the created emails to the right people.
Now you have everything you need to become successful in email marketing with the help of Elastic Email and MillionVerifier!