How Can I Find Out If I am On a Blacklist?
Courses: Inbox
Create: 995 days ago
Update: 310 days ago
Reading time: 4 min
Being blacklisted isn't just detrimental to your email campaign. It can outright destroy it in most situations, especially if you don't take steps to fix the problem as fast as you can. You must regularly check if the IP address and domain that you're sending collateral from are on any blacklists and, if they are, it's absolutely in your best interest to file a formal removal request immediately.
In this lesson, you'll learn about several important topics like:
What blacklists are and why they're ultimately important.
How to manually monitor if you have been blacklisted.
How to automatically monitor and get notified.
Monitor My IP & Domain Automatically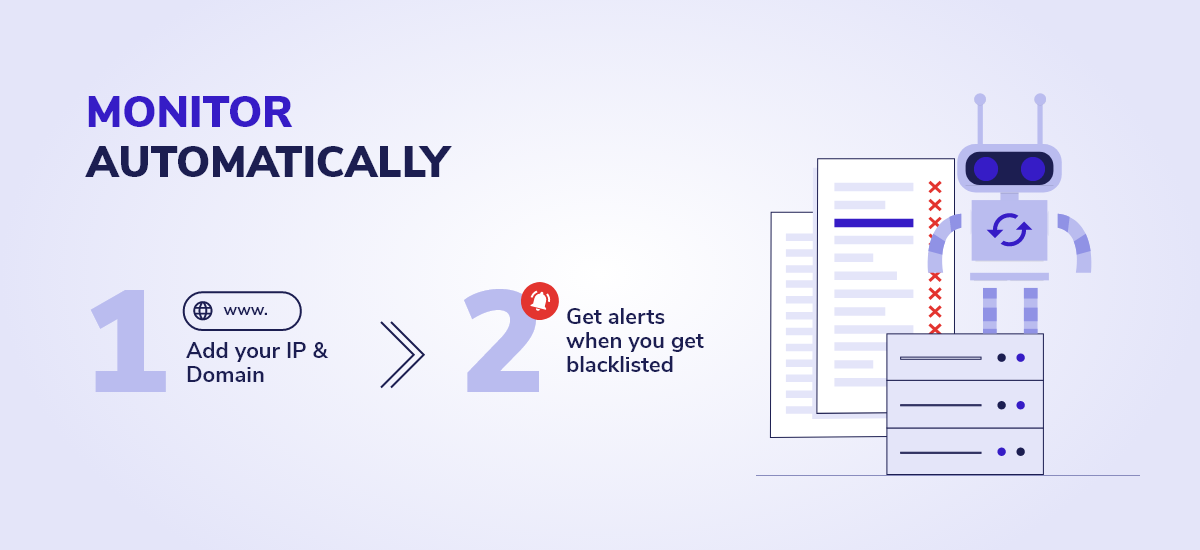 In that situation, you could always use our Blacklist Monitor tool to continually test and monitor if your email servers are blacklisted on an ongoing basis.
This tool is notable because it also offers comprehensive blacklist monitoring, allowing you to guarantee that your domains, servers, and email addresses stay off those blacklists indefinitely. If any type of issue is discovered that indicates that you've wound up on a blacklist, either accidentally or through some kind of misuse, you'll be notified immediately so that you can do something about it.
EmailAcademy Blacklist Monitor includes native connections with 166 top SPAM blacklists in the world.
Blacklist - Member - Am I on a blacklist?.pdf