What is a spam?
Courses: Email Bounce
Create: 54 days ago
Update: 29 days ago
Reading time: 3 min
Spam is unsolicited bulk email. Every day billions of spam emails are sent, calling internet and email service providers for a fight. The only ones to suffer are the genuine email marketers.
From this lesson, you will learn:
what spam emails are,
how spam changes the email marketing industry,
why it is essential to learn about spam even if you do not intend to send spam.
What is a spam/junk email?
The generic definition of spam is unsolicited bulk email. Email is considered a spam if sent to many recipients simultaneously, and the recipients did not ask for the email.
Since 1978, when the first spam was sent, spam has changed a lot. We have seen spam changing from a hobby through marketing legitimate goods and services to criminal activities.
Amount of spam emails sent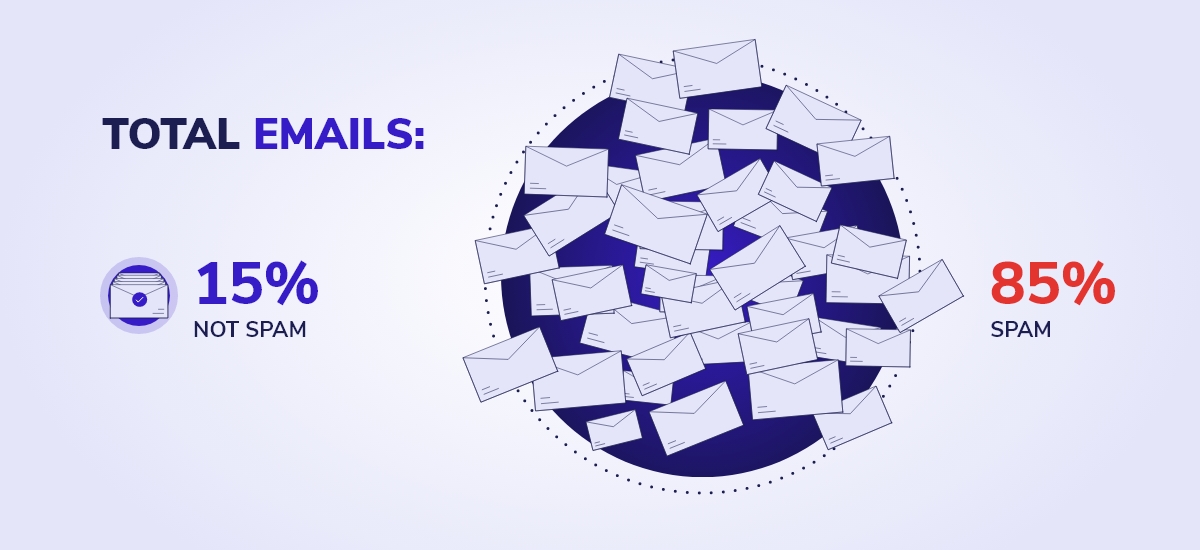 According to TalosIntelligence, 85% of the total emails sent are spam. That is, more than 140 billion spam emails are sent every day. Spammers look at email marketing as a cheap and easy way to reach many people quickly, and many attempts to purchase email lists or collect emails from the internet and send out a quick email.
How ESP's fight spam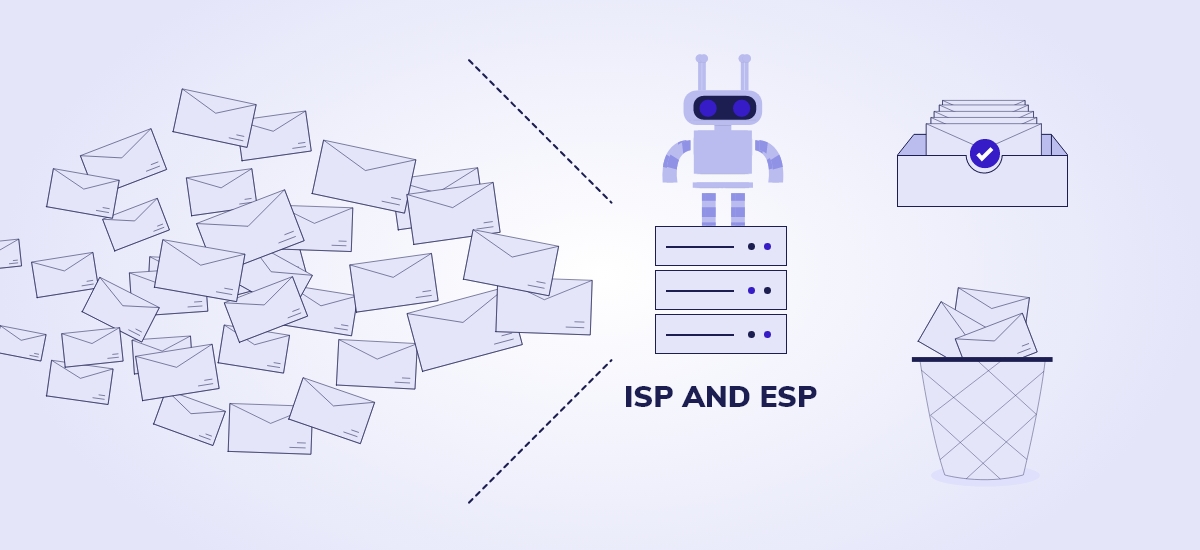 Both internet and email service providers fight spam. Over the last decade, they have managed to cut spam by 25%. However, the fight against unwanted emails continues.
Email servers use spam filters to determine whether an email being received is legitimate or spam email. Spam filters analyze the entire message and decide whether or not the recipient expected it. Spam filters also use real-time, shared databases -
Spam's impact on non-spammers
The most critical aspect of email marketing is spam. ISP's and ESP's must evaluate every email sent and received to lower the number of spam emails further.
Because of the increasing attention of the email providers on spam, even non-spammers have to be careful not to look like as if they were a spammer. Even a legitimate business that sends newsletters to real subscribers can find their emails in spam folders (
The price of the damage caused by spammers is paid by both the recipients and the legitimate businesses.
What to do if you are a spammer
If you send bulk emails to people who never subscribed to your newsletters, the only thing you can do is to stop sending them immediately. In many countries, it is illegal to send spam. And to be honest, you will never be able to boost your business with spamming.
What to do if you are not a spammer
If you are not sending unsolicited bulk emails, you can still be seen as a spammer. When reaching out to your recipients, your #1 goal must be to send both legitimate emails and emails that look legitimate.
EmailAcademy's Email Bounce and Inbox Course will explain how you can succeed with email marketing today.
close
Check your
knowledge now!
Start quiz game
Let's continue the lesson
Summary - Public - SPAM.pdf