Constant Contact - "Email Marketing That's Simply Better"
Courses: Email Marketing Software
Create: 360 days ago
Update: 357 days ago
Reading time: 5 min
We get it. It's pretty challenging to choose from all the available email marketing software available on the market. When choosing, it is great to get familiar with all the features that might help you in your work. This lesson is here to provide you with all the valuable information you need to know if you want to use Constant Contact as your email marketing software. In addition, we will also guide you in making sure you send your emails to the right people with MillionVerifier without any hard bounces and reputation damage.
First, let's go through each feature of Constant Contact that guides you on your path to becoming a professional email marketer!
Email Templates

Constant Contact offers you more than 200 templates to choose from.
Make sure you choose the template that fits the purpose and occasion of your email.

The templates are mobile-responsive and adjust automatically according to the device from which the recipient views the emails.

With drag-and-drop editing, you can make the templates more relevant for your brand, match the colors and fonts, put different elements in there, and make them more interesting for your subscribers.

There are different types of templates in the library, such as:

Newsletter templates

Holiday templates
Retail templates
Industry templates
And standard templates
Marketing Automation

You don't necessarily have to spend more time with your email marketing campaigns to get more leads and revenue. All you have to do is set up email marketing automation for different triggers.
Send welcome emails automatically to new subscribers and leads that are interested in your business.

Set up different emails for different interactions your leads make within your business.

Segment your contacts, so everyone gets the content they will most likely interact with.

Targeted messages are easy to set up. They are great for increasing the engagement of your subscribers as you make sure you send automated emails based on engagement, behavior, and interest.
A/B Testing

It's okay if you are unsure which subject line or content would work best in your campaign. With A/B testing, you can check the performance of two versions of your emails and can get the highest open rates with the best version.
All you have to do is create two subject lines, set it up for A/B testing, and send it to a section of your contacts.
Constant Contact will automatically detect which subject line got the highest open rates and send the best version to your remaining contacts.

Constant Contact also has a built-in tool that makes it easy for you to come up with two subject lines. Based on your email content and industry, they generate subject lines that fit your emails the best.

Therefore, A/B testing will assist you in getting the highest performance possible without second-guessing.
Email Tracking

Once your emails are sent to the recipients, your work is not over here. You have to check the performance of your campaign to see how it works and whether you need to make any changes or not.
Constant Contact provides reports on:
Engagement

Campaign comparison

Click-tracking heat map

Click segmentation

Mobile open rate

On-the-go tracking
When you have all this information in your hands, you can see the areas that you are the best at and the ones in which you need to improve. You gain an understanding of who engages with your content, which of your campaigns were the most successful, and which links got the most clicks in your email. These are all really useful when adjusting your campaigns in the future.
Email List Building

In email marketing, it is essential to aim to reach as many people as possible with your campaigns. The more contacts and leads you have, the better.
With Constant Contact, you can build specific sign-up pages for visitors to your website who are interested in your business.

These sign-up pages are designed to turn these visitors into customers.

You can customize the pages to fits your motive and offer.

This way, you will have even more people you can reach and engage with in your campaigns.
Verify your emails

With the help of MillionVerifier's integration, you can verify your Constant Contact email lists.
You can connect your Constant Contact account to MillionVerifier by pasting an API key for the connection.
Then, you will be able to import your email lists for verification and see how many Good, Risky, and Bad emails you have on your lists.
You can download the report of the result once the verification is completed and see the exact email addresses with their results.
Moreover, you can remove or unsubscribe any Bad or Risky email on your lists with just a few clicks within the MillionVerifier application.
Keep your lists clean

You can also keep your lists clean with the automated email list verification visibility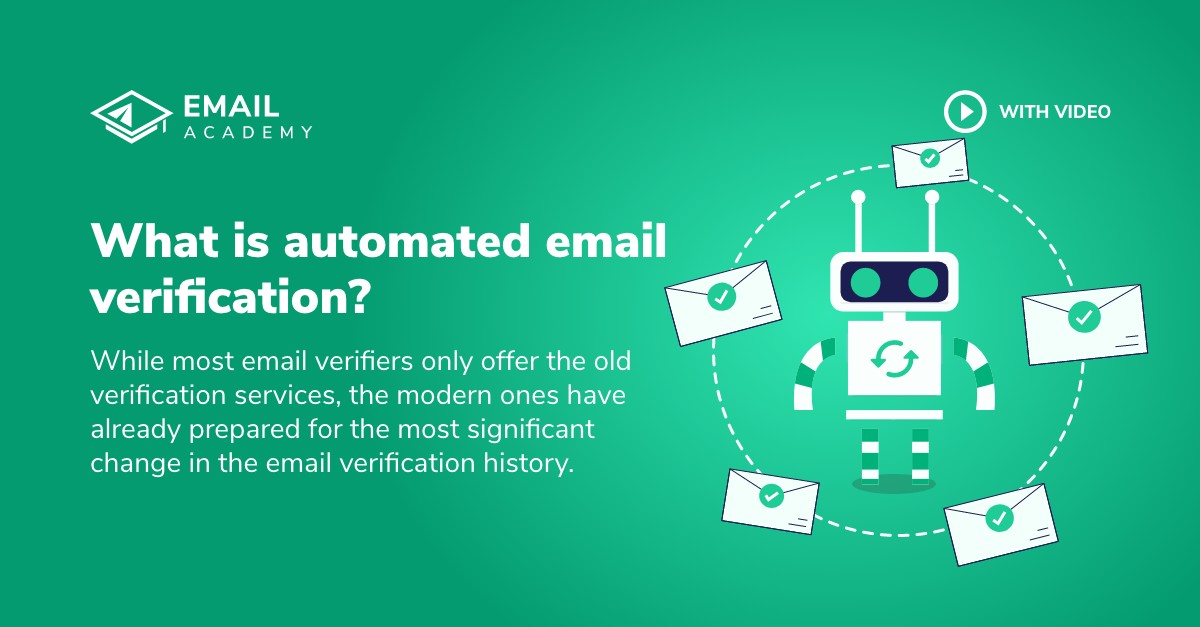 What is automated email verification? What is automated email verification? Read more » service called EverClean.
With this monthly subscription, MillionVerifier verifies your selected Constant Contact email lists and tells you how many Good, Risky, and Bad emails you have on those lists on a daily basis.
According to how you set up EverClean, it removes or unsubscribes any detected Bad emails for you daily. This makes it super easy for you to keep your lists clean and avoid sending emails to any Invalid or Disposable email addresses.
You can protect your reputation and avoid hard bounces automatically!
In this lesson, you could learn how to use the tools Constant Contact provides and take advantage of its email templates, marketing automation, A/B testing, email tracking, and email list building. You could also learn how to ensure you send the created emails to the right people.
Now you have everything you need to become successful in email marketing with the help of Constant Contact and MillionVerifier!