GetResponse - 'Powerful, Simplified Tool"
Courses: Email Marketing Software
Create: 364 days ago
Update: 360 days ago
Reading time: 5 min
In this lesson, you will learn about the email marketing tools of one of the world's leading online marketing software, GetResponse. No matter if you are a beginner with just a few ideas and a small customer base or a huge global enterprise with endless lists of subscribers, GetResponse's tools will help you build successful email marketing campaigns efficiently. You will also learn in this lesson how you can make sure you send your emails to the right people with MillionVerifier to avoid an increasing hard bounce rate and damaging your reputation.
Now let's see GetResponse's tools and why they are helpful for you in your campaigns!
Email Creator

Even if you don't have any experience in HTML coding, you can still build impressive and excellent emails with the help of the Email Creator.
Add sections to create the layout of your emails.

Insert your contact in basic blocks, such as images, texts, videos, and buttons.
Save the elements of your emails to make sure you can use them later in the future as well.
You can use custom web fonts which make your emails more customized to match your brand.
You can add the subject line, preview text, custom fields, and scheduling of your emails before sending them.

You also have the chance to make emails that look perfect on the mobile screen as well. You can preview and adjust it to have a higher impact and engagement rate.

You can edit the photos within your emails with the photo editor: crop, edit, add filters and text, and change the colors.

Add free images and GIFs to your emails from GetResponse's library of 2 million Shutterstock images and thousands of GIPHY GIFs for free.

Choose from many already-designed templates that match the purpose of your email perfectly. It saves you a lot of time and thinking about how to build up your emails.
Email List Builder

An organized list of contacts will guide you in sending emails to targeted groups based on their features and interests.
The segments of your contact lists are dynamically updated, so they are constantly updated in real time.

The engagement scores of your subscribers can automatically be assigned to their contacts.

Custom fields can help you send more personalized emails to the recipients.

When you send personalized, custom emails to your subscribers that correspond to their features, for example, their location, gender, age, or interest and behavior when it comes to your emails.
A/B Testing

Before sending your emails, it is helpful to test different versions to see which one performs better.
You can A/B test your subject lines and increase your open rate based on the results.

You can add different images and layouts.

You can also test different call-to-action buttons to increase your click rates based on the results.
Automation

When you want to be an expert email marketer, make sure you use automation whenever possible to save you time and energy while still getting the best results and engagement from your subscribers.
Send emails based on the subscribers' behavior.

Select the specific conditions and set up the actions for them.

Use contact filters to target specific groups of subscribers.

You can use an unlimited amount of tags, engagement scores, and action points to ensure your automated emails are addressed to the right people.
Email Analytics

You can always do better. But how do you know what needs to change? From your reports and analytics on your performance. GetResponse offers insight into:
Comparison of campaigns

Desktop vs. mobile client performance

Unsubscribes

Sales

Signups

Visits from links in emails

Once you know more about all this data, you can decide what needs improvement and optimization.
To whom can you send emails?
Now that you know more about how to create a successful email marketing campaign with GetResponse, the only question left unanswered is to whom you can send these emails.
When you have an already existing email list, verifying those emails before sending them to everyone is crucial.
Those emails might be outdated; some might be invalid or disposable emails visibility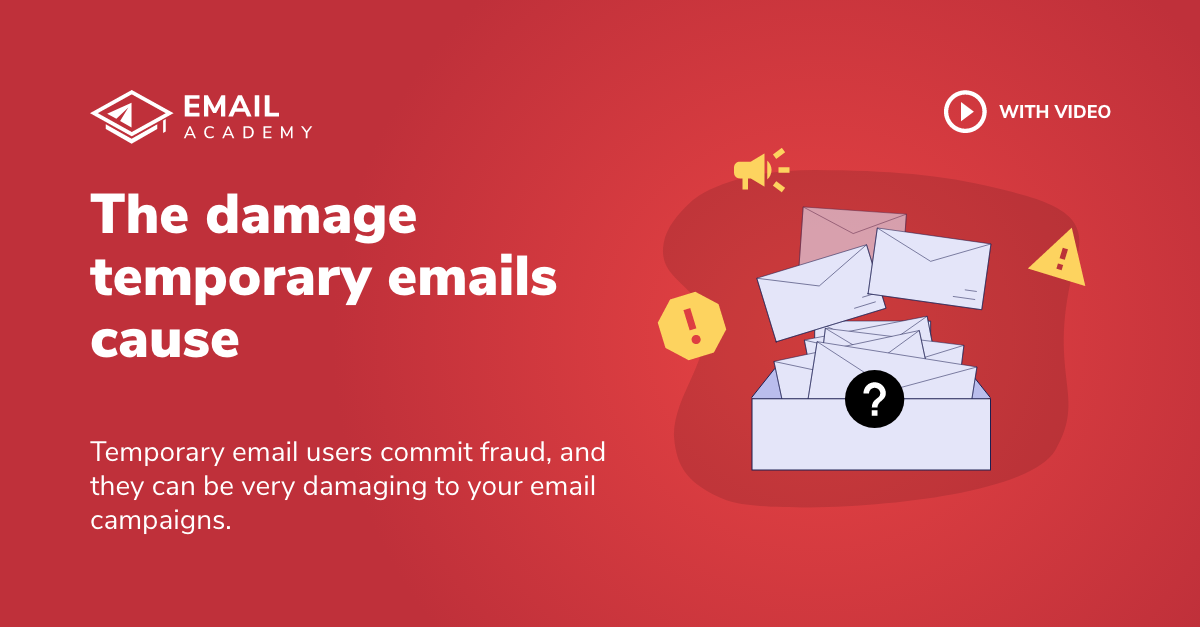 The damage temporary emails cause The damage temporary emails cause Read more » , increasing your hard bounce visibility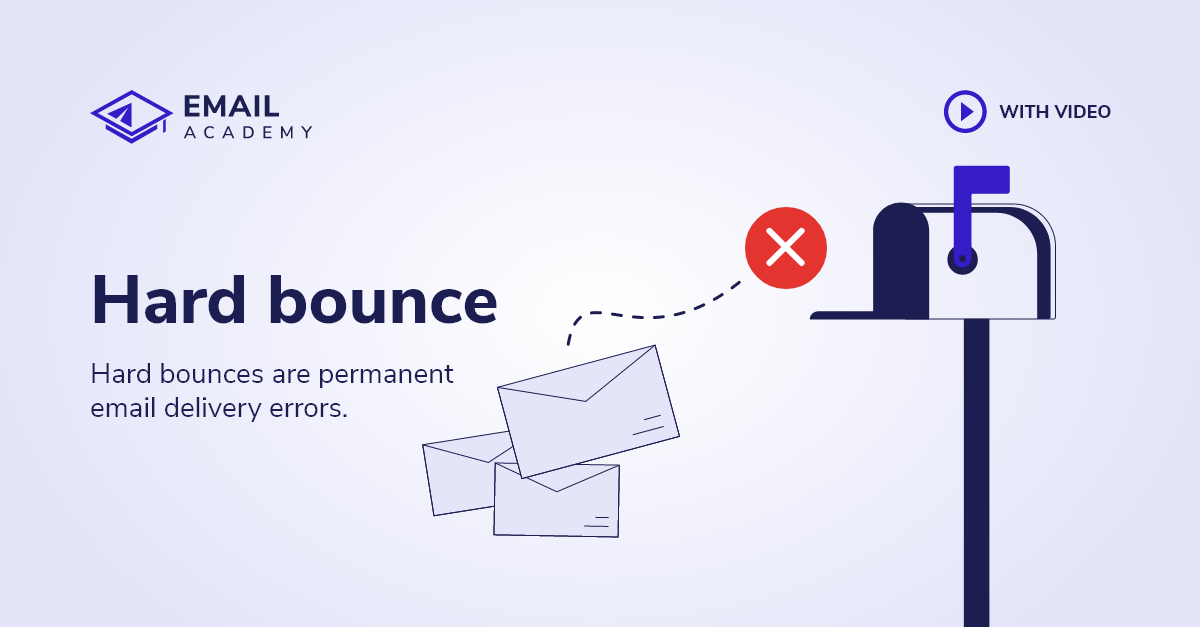 What is a hard bounce? | Hard bounce definition | EmailAcademy Learn what hard bounces are on ©EmailAcademy, and what harm can it cause to your email campaign! Read more » rate and making you look like a spammer visibility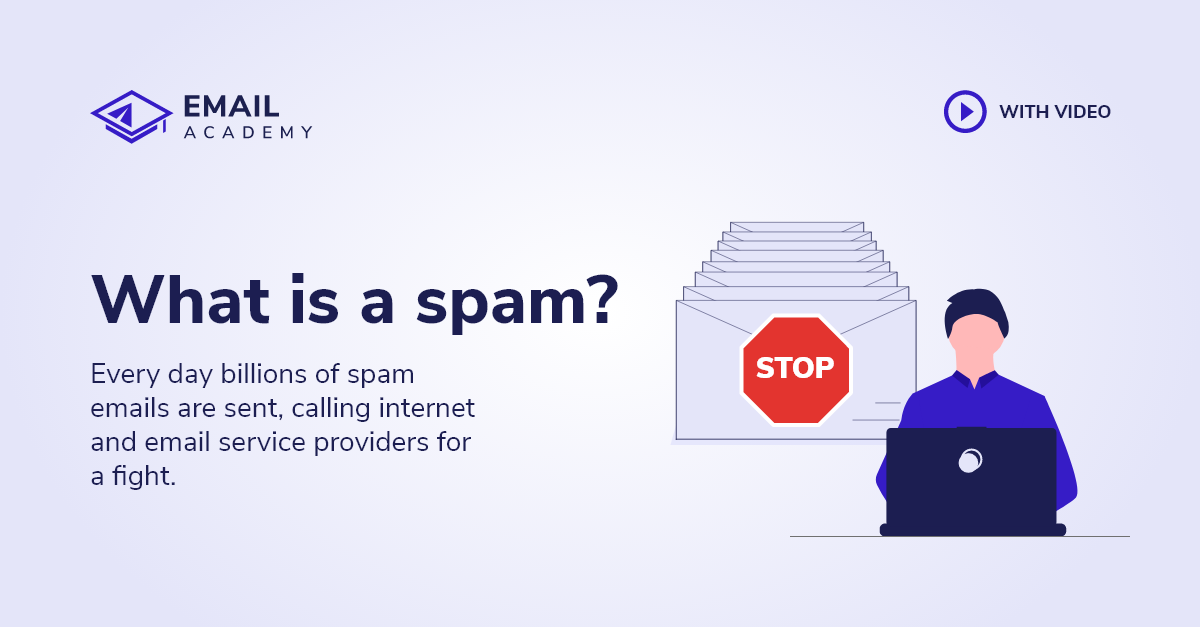 What is SPAM? | SPAM definiton | Junk email | Unsolicited email Spam is unsolicited bulk email. Every day billions of spam emails are sent, calling internet and email service providers for a fight. Read more » , even for real email addresses. This can severely damage your reputation and your business in general.
Verify your emails

With the help of MillionVerifier's integration, you can verify your GetResponse email lists.
You can connect your GetResponse account to MillionVerifier by pasting an API key for the connection.
Then, you will be able to import your email lists for verification and see how many Good, Risky, and Bad emails you have on your lists.
You can download the report of the result once the verification is completed and see the exact email addresses with their results.
Moreover, you can remove or unsubscribe any Bad or Risky email on your lists with just a few clicks within the MillionVerifier application.
Keep your lists clean

You can also keep your lists clean with the automated email list verification visibility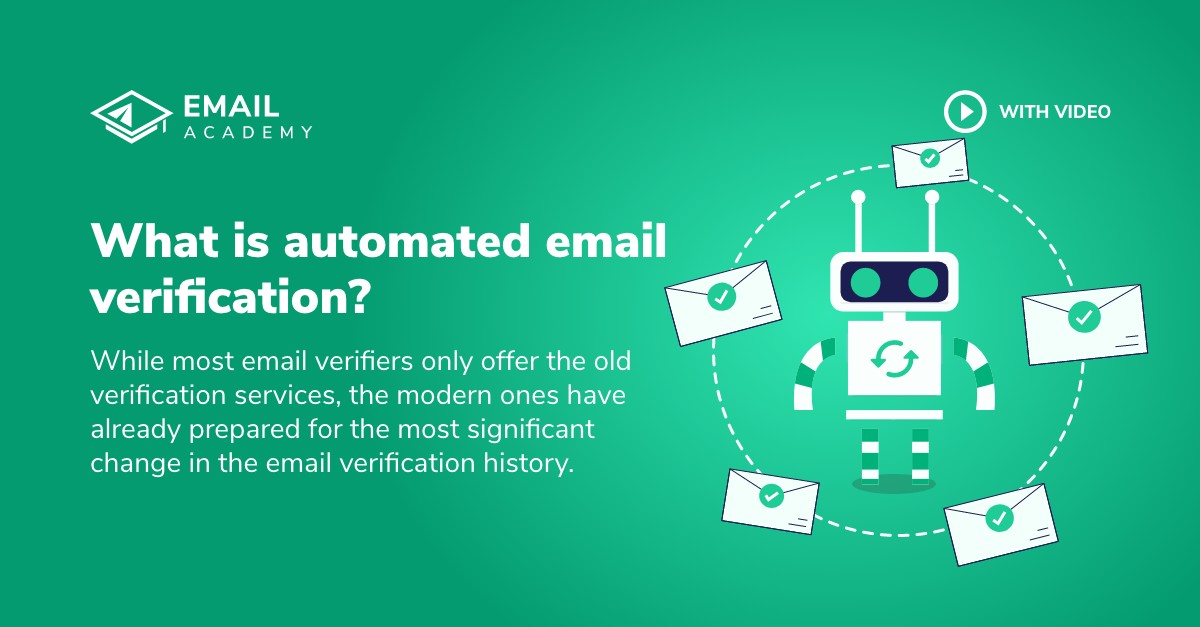 What is automated email verification? What is automated email verification? Read more » service called EverClean.
With this monthly subscription, MillionVerifier verifies your selected GetResponse email lists and tells you how many Good, Risky, and Bad emails you have on those lists on a daily basis.
According to how you set up EverClean, it removes or unsubscribes any detected Bad emails for you daily. This makes it super easy for you to keep your lists clean and avoid sending emails to any Invalid or Disposable email addresses.
You can protect your reputation and avoid hard bounces automatically!
In this lesson, you could learn how to use the tools GetReponse provides and take advantage of its Email Creator, Email List Builder, A/B Testing, Automation, and Email Analytics. You could also learn how to ensure you send the created emails to the right people.
Now you have everything you need to become successful in email marketing with the help of GetResponse and MillionVerifier!